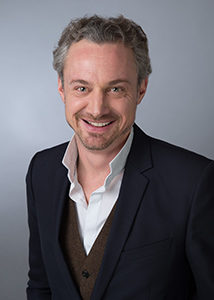 Emmanuel brings his entrepreneur spirit and digital mindset into executive coaching. As an accomplish co-founder and executive director of a high-end brand in France and a digital agency in New York, Emmanuel has solid backgrounds in marketing and sales team management, as well as brand management and digital implementation. He also has extensive C-level consulting experience for first-class brands in various sectors such as Chanel, Vivendi, and 3Suisses. He starts his career by organizing Learning Expedition in Silicon Valley for C-level executives at WDHB Consulting Group.
Background
Emmanuel uses his 20 years of experience to assists senior executives to drive results by aligning their "inner core" with their "outer core" leadership capabilities and with the organization's culture and strategic goals. He has a track record of successful executive coachings with large corporations, family-owned business, and start-up founders.
Emmanuel is teaching the Talent Program for Master student at IESEG School of Management and the Productive Behaviors Program at ESSEC Business School in France. He is a Mentor and Trainer Coach at Coaching Ways school of coaching and a Professional Certified Coach (PCC) from International Coach Federation (ICF).
Emmanuel is motivated by freedom and uniqueness. His life priorities are achievements, personal and spiritual development. He lives with his Brazilian-American wife and his two children in Lille, and provides coaching services in French and English, in France and abroad.
Education and Qualification
Mentor coach – Coaching Ways
Coach professionnel certifié (PCC) – ICF
Intelligent Leadership Master Coach – JM University
Master of Sciences – IESEG Business School
Certification en Administration – Université de Sherbrooke
Président ICF Hauts de France