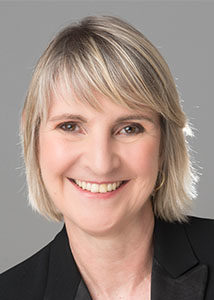 "- Would you tell me, please, which way I ought to go from here?
– That depends a good deal on where you want to get to.
-I don't much care where…
– Then it doesn't matter which way you go"
Lewis Carroll
Being coached is also a way to become the leader you dream to be, a way to act hic et nunc – here and now – prepare for tomorrow and elsewhere, both feet on the ground and head in the stars…
Background
Scientist by education though passionate about arts and literatures, Anne-Claire chose an atypical career path to achieve many of her professional goals in quite different areas such as Communications, Corporate strategy, Quality, Business Excellence, Engineering and Human Resources. While as a former mathematician, she still opt for logic, innovation and problem solving, she prefers nowadays to deal with human challenges. She became an expert in change management and multicultural management thanks to a more than 20 years extensive experience as Senior Vice President, Executive Committee and Board Member within major international companies – Michelin, Volvo-Renault Trucks, Alstom Transport. In the early 2000s, she strengthened her knowledge in human sciences and starts practising coaching. In 2010, she joined an NGO, Doctors of the World, as HR Director and accompanied her teams in difficult contexts around the world. Experienced coach, she is also involved in leadership and strategic consulting.
Professional expertise
Keen on maieutics and systemics, Anne-Claire helps top executives and their teams to face complex change situations within their organizations. She leads dynamic individual and team coaching programs, focusing on a better understanding of the system in which they interact. She helps them outperform and gain full ownership of their chosen success. She enjoys sharing and improving with them the vision of a more human and responsible management style, though more global and systemic. Thanks to her mirror look and her reassuring, neutral and lucid attitude, they are allowed to take a step back, develop their leadership, and bring out their own solutions.
Certified coach, she is a member of EMCC, a tutor in the Coaching Master's Degree program of CIFFOP Paris 2 Panthéon Assas and a Member of Insead-Wahrton CdA (Cercle des Administrateurs Union Interalliée). She is also conducting academic research on the use of theater symbolism in leadership development.
Anne-Claire coaches in French and English.
Education and Qualification
Alter & Coach – Certification in Individual Executive Coaching & Team Coaching
Senior Executive Program – London Business School
PhD Mathematics (Lyon 2)
MSc Mechanical Engineering (Centrale Lyon)
Contact Anne-Claire DENEUVY