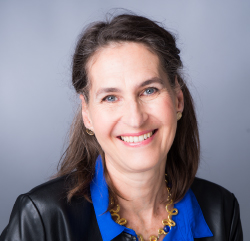 "I have seen further than others because I perched on giants' shoulders" Isaac Newton
Fascinated by paradoxes Caroline loves the complexity of human beings. She sees companies as a cristalization place, but also as a cross-fertilisatin and catalysis of the companies leaders.
She gives great importance to helping the ethical and strategic thinking which, according to her, constitute an essential framework to the practise of leaders.
Background and Experience
After 18 years as a company lawyer then in charge of governing and strategic policies in the real estate industry, Caroline decides to direct her carreer towards coaching those who bear a decisionnal responsibility.
Her role, as she sees it : helping leaders to become the best of themselves by boosting their abilities to percieve, make decisions, negotiate and manage stressful situations.
Her double training as an executive coach and mediator combines well with her experience in governing and enables her to activate the comportmental relationships and structural behaviors which enable her clients to strengthen themselves, to build and to go further.
Caroline is also aware of neurodivergences in companies and able to meet the problems in this field.
Cocreator of several structures, lecturer and tutor in Paris Panthéon Assas University's Master 2 in Coaching Caroline is also a partner of PRAESTA as an executive coach.
Coaching Practice
Caroline is at ease with emergency, conflict and crisis environments and she often saw the wisdom od Théophile Monot's sentence : "Changing oneself is very often more necessary than a change of situation". This is the reason why she works a lot with persons she coaches on developing their knowledge of themselves as well as with their intelligence of themselves and the others…because knowing how to qualify their interpersonnal relationships is also part of the leaders stakes.
As she is aware of the constraints that may restrain their practice Caroline takes great care to know the various elements that may be very down to earth but also existencial: relationship with time, personal organisation, self assertion, speaking in public etc;
As Caroline is particularly sensitive to the systemic dimension of companies she takes great care to know the leader's environment (shareholders, company directors, Comex and Codir) and to its present overall situation in order to make sure that her coaching is in coherence with the real context of her client.
Education
Accreditation for leaders coaching (Alter and Coach -T.Chavel) and coaching certification for professional Coaching (International NLP)
Certified in professional mediation (EPMN)
Trained for global negociation (Institute for negociation and applied research)
Dynastrat certification (assesment tool)
Facilitator consultant in collective intelligence (Mastermind Business Academy)
Certification in Leadership and comportmental agility
Certification in neuro-persuasion
Certification TIPI Pro (emotional regulation)
ESSEC Certificate "the future of decision"
DEA in company law
Member of EMCC, ANM, and Institute for sociodynamics
Contact Caroline Bertholier