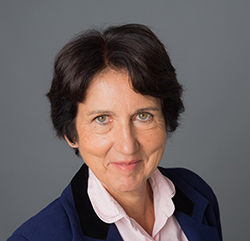 …Wanderer, your footsteps are the path and nothing more;
Wanderer, there is no path, you make the path by walking…
Antonio Machado
Background
Claire has a wide background in education, consultancy, tutoring and training as a free-lance or for major consulting firms in France and in London.
Her path illustrates her values of learning, service, and wholeness. She has explored many landscapes in France or in the UK. From being a physics teacher in France, she moved to the UK. After a few jobs, her interest in the corporate world led her to do an MBA in Finance in London, developing systemic approaches to change as a consultant and then back to France, working with young people and developing a coaching practice. In parallel being very curious about life, she kept researching and learning as she believes that we need to move beyond our current worldview, a silo and fragmented approach to work, education and life. She started an executive action research multidisciplinary PhD with a business school in 2020 to explore different ways of knowing in creating new stories and shifting mindsets.
As a coach, she has helped people in transition, or in leadership adapting to change, finding new directions, a sense of belonging or meaning while developing connections to their inner selves, others, nature, and the wider ecosystems. Authenticity, adaptability, and creativity are keys in facing the challenges in today's VUCA environment.
Coaching approach
Her coaching approach is based on her experience of renewal while being in the present and opening to opportunities, sensing the field, as well as facing inner and outer challenges on a path to transformation. She has an holistic perspective and coaches the whole person beyond roles and habits, while being aware of the interdependencies of the ecosystem. She likes to contribute to the emergence of innovative solutions to complex issues. She combines a strong intuition, with tools such as NLP, active imagination, complexity or bodymind approaches. Her close relationship to nature can take her to coach outdoors. She has been guiding groups hiking on local mountains for 15 years.
She walked the way to Santiago de Compostelle in Spain from Le Puy in France, alone in 2011 (1700kms) for 2 months.
Education et formations
Disruptive Change Maker (US, online), 2021
Schumacher College, UK, complexity and leadership (1999, 2013)
ACC (ICF) certification (2014)
Coaching (ACTP, ICF) ITS, London (2010-2011, 2018)
MBA Finance, Bayes (ex Cass) Business School, London
Master in sciences physiques, Lyons University