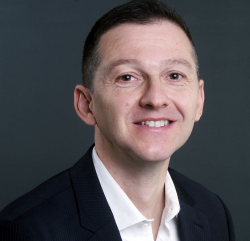 "Be the change you want to see", Mahatma Gandhi
Davide helps leaders and their organisations to generate the positive impact they desire, helping them define a strategy for success focused on planning and mastering leadership and business actions.
Background and Experience
Davide has a MSs in Public Administration and International Institutions Management from Bocconi University in Milan. He acquired a great deal of expertise in international business through his professional experiences in Milan, London and Paris. For several years, he held the position of International Marketing Director at Universal Pictures, where he guided and mentored teams in Europe, Latin America and Australia to implement innovative sales and marketing strategies.
Davide has used his corporate experience to assist a wide range of multinational companies and international organisations as a consultant and executive coach. As a PCC coach accredited by the International Coach Federation, he creates and implements ad-hoc sales and leadership programs, training and coaching for-profit and not-for-profit organisations in Europe and Africa; Davide's leadership projects range from organisational and business change management to strategic support for leaders and their teams.
Davide is an adjunct professor at IESEG in France, where he teaches subjects such as management, sales techniques, customer relationship management (CRM) and customer loyalty. He also lectures at other renowned institutions such as ESSEC in Paris and the University of Milano-Bicocca.
Davide is active in the world of volunteering as President of the Foundation of the Focolare Movement in France, where he supports initiatives of general interest in areas such as education, culture and the environment.
"Sparring Partner" practice
Davide's strategic coaching and mentoring aims to facilitate the development of conscious leaders and the evolution of their organisations, leading to outstanding performance. Davide helps executives and their organisations first to fully identify their goals and the obstacles that stand in the way in order to build together a path to success that is determined by three fundamental elements:
Attitude management and the role it plays to create results
The ability to generate a strategic vision and operational plan
The skills to lead teams to success.
Davide works in English, French and Italian.
Education
Master of Science, Public Administration and International Institutions Management, Bocconi University, Milan, Italy
Professional Certified Coach (PCC) – International Coaching Federation
Diploma in "Advanced coaching" – Institute of Coaching Studies, Dublin, Ireland
Change Management Specialist (CMS)® – Management & Strategy Institute, USA