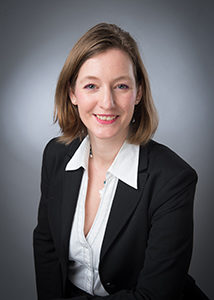 "We always have the choice of the power over ourselves that we give to the circumstances."
Background
A researcher in Astrophysics, Gaëtane turned after a few years to a career in the service of people and organizations, taking on roles in communication, recruitment and sales. She works with leaders who like to push the limits of the impossible, often in large multinational companies active in the High Tech and New Technologies sectors.
Originally from Belgium, her international career has taken her to Chile, the Netherlands and the United States. With these experiences she developed her sense of openness to others and a strong taste for multicultural collaborations.
Coaching
For the past 10 years, Gaëtane has coached executives and Executive Committees of major international groups and start-ups in aligning their vision, values and strategy, enabling them to see far beyond their limits.
Generous and authentic, her serene presence allows her clients to focus on themselves with confidence to reveal and realize their potential in service of their projects. Through the relationship, she enables them to access more deeply into their emotional intelligence, to develop it and to enrich their leadership style.
Gaëtane is currently President of the Belgian Chapter of the ICF (International Coach Federation) and is committed to promoting professional coaching in companies.
Gaëtane coaches in French, English and Dutch.
Education and Qualification
Metacoach systemic team coaching training, Metasysteme Coaching, Alain Cardon
Certified Team Performance Coach (CTPC), Team Coaching International, Phil Sandahl
Certified Executive & Leadership Coach (CELDC), The Academies, Susan Whitcomb
M. Sc. in Astrophysics, University of Liège
ICF Credentialed Coach ICF – PCC
Certified Leadership and Impact Coach (CLEIC), The Academies
Certified Strengths Coach, The Academies