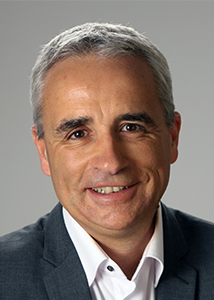 The growth of any organizations is linked to the growth of its leader(s). Those ones must be fully aware of the particular influence they exert and which links their singular power to their ecosystem.
Managerial coaching requires unique standards in order to provide excellent support to meet the responsibilities and challenges.
It is under those terms of requirement and excellence that Jean-Michel PHILIPPON has been supporting managers for more than 10 years, so they can reach their full potential and power, in the service of their organisations.
A strong experience as former executive combined with a solid coaching education gives Jean-Michel strong skills at the service of leaders and their executive committee
Background & Experiences
Following studies in economics and marketing, Jean-Michel PHILIPPON takes over the management of a family SME.
For 20 years he has been acquiring meaningful leadership and team management experiences.
With the belief that people are the true value of the business, Jean-Michel PHILIPPON decided to focus on the study of psychological, behavioural and social aspects within a business. He trained in professional coaching at the Transformance school in Paris and specialised in supporting teams at the JBS school in Lyon.
In 2010, he founded INITIUM coaching specialising in the development of managerial skills.
In 2017, he co-founded Le Club Du Leadership, with the aim to supports leaders in their leadership position.
Finally, in January 2021 he joined the Parisian firm PRAESTA in its ambition to bring the firm's excellence values ​to the Provence Alpes Côte d´Azur region.
Jean-Michel PHILIPPON is the author of several books about managerial innovation and occasionally gives conferences on the topic.
His Approach To Coaching
Jean-Michel PHILIPPON's coaching approach is a hybrid approach based on his own duality of leader and coach. It is not a question of high or low position, but a position of listening, understanding and openness. Taking the leader as he is, understand his ambition and open his vision to the future and progress.
The coaching process is based essentially on the coachee's self-knowledge, his systemic understanding of his ecosystems, and his projections towards a clarified and ambitious vision of his leadership role.
His main tools come from transactional analysis, the systems approach, cognitive and behavioural psychology as well as neurosciences.
Jean-Michel PHILIPPON uses a coaching style defined as "dynamic and pragmatic", an approach in which the manager fully engages with, helping him to reach its full potential.
Educations & Certifications
Blaise Pascal Clermont-Ferrand University: Master in Economics (1983)
Blaise Pascal Clermont-Ferrand University: Master in Marketing & Project Management (1985)
Transformance Pro Vincent Lenhardt School: Certification Praticien Coach & Team (2011)
JBS Coaching School: Coaching Collectif & Team Building Specialisation (2012)
Société Française de Coaching : Accréditation Coach Professionnel – Accredited Member (2012)