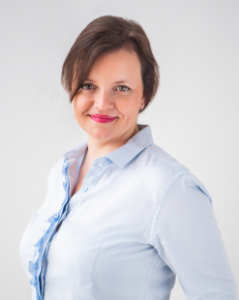 Background
Graduated from the French business school NEOMA, Nathalie began an international career in 2002, which led her to live and work in ten countries, from the United States to China via Spain, Thailand and Malaysia among others.
With more than 15 years of experience in Asia where she held various executive positions in international companies in the tourism sector, then in digital marketing, she embarked in her coaching journey with passion and enthusiasm.
Trained by the prestigious Australian school the International Coaching Academy, she founded in 2013 her coaching company "Lift Up" in Thailand, specializing in career transition coaching. As an active member of the International Coaching Federation, she received the ACC certification in 2016 and the PCC certification in 2020.
Coaching
Fluent in French, English and Spanish, Nathalie is a true multicultural coach who has worked with more than a hundred of managers and executives of about fifteen different nationalities, mainly in Asia-Pacific.
Nathalie's coaching style challenges individuals and teams on their perceptions and limiting beliefs by pushing the status quo, through effective questioning and practical tools which help remove barriers such as self-doubt, procrastination, lack of confidence.
With a real sense of support, Nathalie has developed an engaging, honest and tailored approach for each client in order to get the best out of themselves and ensure a positive coaching outcome.
Education
Professional Certified Coach (PCC) from the International Coaching Federation, 2020
EQ Certified Practitioner, 2020
MSc Business International from the French Business School NEOMA, 2007