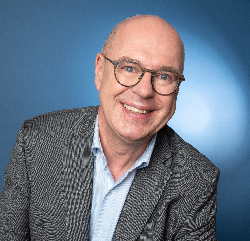 "There is no wealth but of men "
taught us Jean Bodin, the jurisconsult, philosopher and economist from Anjou.
Course and Experience
The development of territories, companies and the men and women who make them up has been the common thread running through Yves' 35 years of activity. A private law graduate from Science Po Paris, Yves first joined Saint-Gobain and its pioneering reconversion mission to support the Group's employees and establishments undergoing restructuring. With this industrial experience behind him, he has never ceased to support companies in the process of creation, development or reconversion. In the field, as close as possible to the realities, in Finistère and Anjou, and then in the Centre Region, Yves worked in depth with company directors on the one hand and local government officials on the other. Getting the leaders of these two worlds to communicate with each other, for the best possible development of each, is a challenge that he is passionate about.
His career at Caisse des Dépôts has enabled him to implement this challenge both in the regions and at the head office, at the highest level, and to consolidate his good knowledge of the workings of the State in its policies to serve businesses. As a director of several companies, he was also able to participate directly in the life of the companies.
From the construction of strategies to the management of change, through the management and administration of companies, his experience has enabled him to understand the multiple facets of companies and organizations of which he has a detailed knowledge, from the SME to the international group.
Coaching Practice
In both the public and private sectors, managers today are faced with increasingly complex situations and must practice with talent the art of management, which is to optimize the skills of their employees. Pragmatic in his approach, always turned towards others, resolutely humanist, Yves accompanies today the leaders of companies, communities and organizations in this challenge.
Yves is deeply convinced that nothing is possible without individuals, rich in their personalities, their know-how and know-how. His job as a coach ? To reveal them to themselves, to help them discover or rediscover all the potential they have within them, to accompany them so that they implement it through a rigorous and demanding coaching practice and the creation of a dynamic partnership with the coachee.
Education
Master's degree in private law : University of Assas (Paris 2)
M.B.A. of the Institute of Political Studies of Paris
Certified ACSTH and ACTP Coach (in progress) by Activision Coaching Institute of the Variations International group (I.C.F. accredited)
Certified Company Director by the French Institute of Directors (IFA)
Certified Enneagram Practitioner by Regard 9