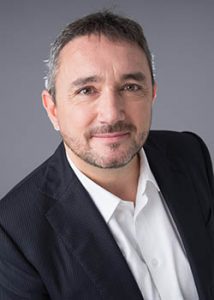 Christophe has dual French and German nationality. He has a background in investment banking in a multi-cultural international environment. Having spent 20 years working in the capital markets in France, Turkey, England and Germany, he developed extensive expertise in the field of financial products before taking up positions in management. As Sales Director for Structured Products, and a member of the Board of HVB/Unicredit France, he combined commercial experience, expertise in financial products and mechanisms with Strategic Management. His understanding of human behaviour and organisations has taught him how to manage crises through team work, thanks to collective intelligence and his systemic approach. He speaks French, English, German, Spanish and Turkish.
Fields of expertise in coaching
Christophe coaches executives and their teams. Since 2010, he has worked in many sectors, with CAC 40 companies, family-owned SMEs and international organisations. As a coach supervisor, General Director and Associate of the Mozaïk International School, he coaches in several major schools. In 2012, he joined the Board of Directors of ICF France and was appointed its Chairman at the end of 2015.
The systemic approach is in Cristophe's DNA, and thanks to his work ethic, understanding of customers' challenges, openness and empathy, he enables the managers and teams he works with to surpass themselves. Being fully aware of each individual's strengths, he helps them to explore new areas of development in terms of behaviour and interpersonal relations, and to take a new perspective on situations in order to act and react differently. His coaching takes his customers' awareness and empowerment to another level, providing them with a broader vision, developing a motivating and stimulating environment that creates value by effectively addressing the challenges.
Education and Qualifications
Master's in Business Coaching – International Mozaïk
Certified in Systemic Constellations in Business – John Wittington "Business Constellations"
ICF Professional Certified Coach (PCC)
Trained in coach supervision – International Mozaïk
Paris Dauphine University: Master of Science in Markets and Organisations