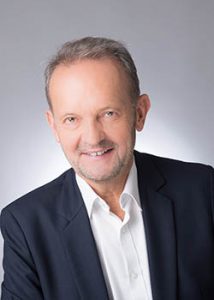 Grégoire is an experienced, bicultural accredited coach with an international business background.
He has been coaching both in private and in public sector organisations since he co-founded Praesta in 2003. Continually learning through training and experience, he coaches his executive clients both as individuals, with all their personal skills, experience and potential, and as actors within with the wider relational systems in which they work and belong.
Background
Grégoire was born in the UK of an English father and French mother. After a British education, he started his career as an intern at the European Commission, staying on in Brussels as a journalist to write about EU affairs. Thereafter, he joined a London-based FTSE 100 global company in regional management, international business development and group strategy roles, and subsequently moved to Paris as Directeur-Général Adjoint for a well-known French group. For a number of years he also held Board positions with two pharmaceutical/cosmetics groups.
His growing interest in coaching, combined with his professional experience and studies in psychology, led him to move from senior management to working full-time as an executive coach which is when he co-founded the executive coaching firm Praesta France.
Experience
Trained in multiple coaching approaches, and accredited as Master Coach by the EMCC, Grégoire coaches mainly in international organisations. He also works with executives during their EMBA programme at INSEAD. Previously VP for Regulatory Affairs for EMCC, he has engaged with the EU in Brussels to improve quality standards in the coaching profession, and regularly assesses coaches and coaching schools against the accreditation standards. He adheres to the EMCC Global Code of Ethics.
His systemic approach, to include the wider relational context of the person coached, enables new perspectives on complex relationship difficulties, often bringing resolution where work focusing on the individual alone may not bring durable benefits. In addition to his coaching practice, Grégoire now teaches systemic coaching to coach colleagues.
Education
• Certifications in Individual Coaching, Executive Team Coaching, and Systemic Approach (International Mozaik, Paris, 2001, 2002 and 2005)
• Certification in Systemic Coaching and Constellations (Coaching Constellations Ltd)
• Trained in a variety of approaches including Coaching and the Learning Organisation, Process Communication level 1, Transactional Analysis Level 201
• BA Honours Philosophy, University of Manchester, UK
• MBA, INSEAD, Fontainebleau France
• Accredited EMCC Master Practioner
• Coaches in English and French