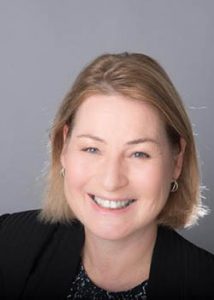 In an environment that is subject to complex and contradictory influences, my objective is to provide my customers with a private, confidential space in which they can step back and reflect; a space that is free of interpersonal issues, in which managers and executives can clarify their goals and ambitions, develop their skills and stimulate their creativity, while also developing their strategic vision of their team or company.
Background and Experience
Of Franco-Russian birth, Marie-Laure is a graduate in business law and management. Throughout her career, she has constantly explored new horizons.
She has a slightly original career background. She became a member of the Bar of Paris in 1992, and initially worked as a business lawyer in several international firms, and then moved into the public sector, working for the Treasury Department of the French Ministry of the Economy initially as legal advisor to the Embassy of France, in Beijing, and then in Paris.
Her experience has enabled her to develop expertise in managing cross-functional, multi-cultural multi-sector projects and in managing individuals and teams in the high-pressure contexts.
Wishing to share and draw on this experience, she trained in coaching in 2009 and now devotes her time coaching executives and their teams while also continuing to teach the University of Paris 2. She joined Praesta in the autumn of 2017.
Experience as a Coach
Marie-Laure is an Executive Coach who works with businesses of all sizes in every sector, as an individual or team coach. She likes to challenge managers and executives in a tangible and constructive way, focusing on their specific operational and strategic characteristics. Through her experience, she has developed a particular understanding of the environment and challenges linked to professional activities involving individuals who have little training in managerial practices.
Marie-Laure's coaching approach aims to strengthen her customers' "presence" and their agility in relation to the management issues they encounter in their professional environment, in line with their values.
She works on a wide variety of situations such as taking up a new position, career transition, developing potential, team motivation, defining and successfully completing a transformation project, business growth, reconciling schedules with strategic objectives, and managing relations in a steering committee or a group of associates.
Trained in individual and team coaching by Vincent Lenhardt, she also draws on her various interests, such as sailing, to help her customers fulfil their leadership role.
General education
C&T Transformance, France Professional Coach – Individual and collective coaching certification
Implicit Career Search (ICS®) certified
Team Management System (TMS®) certified
Master's in European Law and Competition Law – Paris 1 Panthéon-Sorbonne
Master's in Business Law and Taxation – Paris 2 Assas
Master's in Management Science – Paris 9 Dauphine.