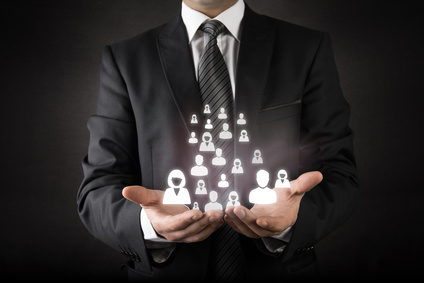 2020 was a year of shock due to the pandemic, for everyone and in every fields of activity. No one, no company were able to stay out of this global storm. We have all been affected, most of us negatively, though a minority positively as well.
This storm has had many sudden and totally unpredictable consequences both in our personal and professional living environment. People have been impacted both physically and mentally, in all aspects of their daily life, both within their family and friends circles and at work.
Leaders were obviously struck in many ways. First of all as individuals, by the risks to their own physical and mental health and by the constraints and restrictions related to the confinement. Then as leaders of a group of people working together regularly, and therefore all subjected to the same health risks and constraints. And also, as the person responsible for the good management of the company from an economic and social point of view.
Therefore, in 2020, leaders have faced these three distinct levels simultaneously: the crisis impact on themselves, on their employees and also on the very essence of their company. Since the beginning of the pandemic, they have had to live on a daily basis with worries and fears for themselves, for others and for their company.
In 2020, leaders had to make decisions they had never made before, in a context they had never known, and neither had they the right level of information nor the time to make them properly. And yet they made their decisions! They did it because they had no other choice, acting otherwise would have been inconceivable and too big a risk to take.
Depending on their personalities and their business context, some leaders just saved what could be saved but others seized opportunities to change, adapt and innovate. Anyhow, they all had to weather the same big wave. Some went beneath holding their breath and others managed surfing over and find a new balance. In any case, today, I can state they are all "soaked" through…
2020: Emergency for answers.
In 2020, leaders number one priority has been to respond. Respond to whatever occurred and was not planned. Respond to the emergency, secure everyone, and deal with new ways of working such as remote working. Respond to maintain links with and within the teams, maintain links with customers and suppliers. Respond to the unknown in an instinctive way rather than with a thoroughly-thought and solid strategy. Surely they all did respond. Surely in different ways, sometimes not in the best and most efficient way. But are those who made errors in judgment or interpretation to be blamed? Honestly I don't think so. The situation was totally new and the information contradictory. It was impossible to plan or predict. Leaders had no choice but to become guerrilla tacticians facing impendent risks and hazards.
In 2020, there were no more strategy, the only challenge was to respond to the emergency in the very short term, as best as possible.
According to French politician Emile de Girardin, "To lead is to foresee and to foresee nothing is to run to one's doom". A leader cannot lead for long without any forecast if he does not want to lead his company to its ruin. In 2021, once again, leaders will have to plan and look ahead. They will have to resume their full responsibilities, serve their company and the community and make it grow for the common good.
2021: The issues at stake
At the beginning of 2021, though the crisis is far from over, it is no longer an unknown. The pandemic has lost two of its main curses: its sudden appearance and its novelty. Today, the surprise effect shock has vanished and we have learned from our own experiences, from our own successes and failures. We are back in some sort of control, which allows our leaders to "pause" and "settle down".
To "pause" and take a break, by stopping to respond to the emergency, since the latter seems to be relatively controlled. This break will allow leaders to refocus on what they really want, on the essence of their mission. They will be able, after all these jolts, to take the time to realign themselves with their true values and those they want to bring to life in their company.
Then, they will have to settle down. To ask themselves the right questions for the future, for themselves, for their teams, for their employees for their entire organization. We have heard a lot, here and there, about the concept of resilience. In my opinion, we do not understand it in the same way, we do not see the same meaning behind the word. Originally, resilience is the ability of an entity to return to its initial state after having been subjected to a situation that has tended to transform or even destroy it.
In 2021, the resilience of a business leader will probably look more like a metamorphosis than a return to yesterday's normality. Obviously, tomorrow's world will not be the same as yesterday's. A return to the same norms, behaviors and ways of thinking appears to be inappropriate and inefficient. In 2021, leaders will face a new paradigm that they will have to edict by themselves. And in order to build a new paradigm in a new world, they will have to question themselves.
In 2021, leaders will change their paradigm :
They will take the time to reconnect with their essential values that they may they may have distanced from over the years. "What is essential to me and what do I want to bring to life through my leadership in this new world? »
They will listen to everything and everyone without prejudice, they will be curious about emerging trends and be ready to seize all the opportunities of the new world. "What are my levers for listening more carefully to what I am not used to hearing and to welcome what I was dreading to welcome so far? »
They will look at everything that occurs beyond their usual scope of attention and will dare to go and meet those who advance ahead of them, not to copy them but to be inspired by them. "How can I grow through the experiences of others to build my own path? »
They will take care of themselves, physically and mentally to better care for others, to better understand them and to better respond to their real needs. "How can I realign myself mentally, emotionally and physically to better serve the outside world?»
They will trust unconditionally the people they work with and will empower them so that their talents can fully flourish. "How can I let go of my own fears to trust, in order to release all the creative energies for the common good? »
They will feel their own emotions, know how to share them in an authentic way and will not dear to talk about their own vulnerability. "How to get rid of a rigid power and invincibility image and gain a living reality of closeness and sincerity? »
Addressing these major issues is key for today leaders, for them to become the authentic leaders that tomorrow's businesses and world really need.
In order to achieve that, they will need to come out of their limiting solitude and answer a question that precedes all the others: "What kind of space do I really have for asking myself the right questions and allow me real thinking ».
In 2021, leaders might not be any longer alone.
In 2021, more than ever before, leaders who decide to willfully and ambitiously embark on a path of reflection on their roles in the new world will get accompanied.
They will be accompanied because the path can be difficult and sometimes very destabilizing. They will be accompanied because the birth of new thinking patterns and new behaviors can be painful and discouraging.
It does not matter how skilled the attendant is.
He or she can be a coach, a psychologist, a mentor or a sparring partner, as long as two main requirements are met :
First of all, the person must not have any direct or indirect stake in the questions and answers of the leader. The experience of the attendant is only at the service of listening to and understanding the leader, in order to better walk alongside him/her. He/she does not act as a friend, a peer, or a family member, his/her role is "apart". He/she does not judge, he/she facilitates progress.
If leaders choose a coach for that purpose, they should consider the level of alliance they can have with their coach and his/her ability to confront them in a benevolent manner in order to "maximize" their deepest ability.
This kind of powerful, authentic, benevolent and helpful dynamics is what the coaches of PRAESTA have been and are offering to hundreds of top executives willing to "move forward" and "maximize" themselves.
For more than 10 years, my mission and my passion has been to accompany leaders in their quest for a better world.
Jean-Michel PHILIPPON – Exécutive Coach – PRAESTA France.