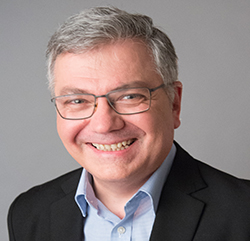 Jean-Philippe coaches executives and rising talents, at pivotal moments of their professional lives and business endeavors.
He also supports them to deal with more personal subjects that can impact their activity, such as uncertainty, loneliness, illness, vulnerability, impermanence …
Background and Experience
Jean-Philippe's journey has been lively, full of rhythm, settling down in China and in Singapore with his family, travelling Asia, India and the world for 25 years, before returning to France.
Jean-Philippe has held several leadership positions, particularly in Finance, for international groups, and has been the business partner to executives from multiple nationalities and of various backgrounds. He has gained an extensive experience of complex and intercultural environments, competitive and fast-changing industries such as Telecom and IT. His career has been shaped by organizational transformations, technological change, and by meeting different cultures. Growing and integrating businesses, building heterogeneous teams and developing talents have been at the heart of his management.
A Leader-coach and an Internal Coach in parallel to his CFO role, Jean-Philippe is now dedicated to coaching executives, and to organizing workshops on leadership-related topics.
Professional Expertise
Jean-Philippe places particular emphasis on the search for meaning and personal coherence, as fundamental elements of individual and collective performance; this, to meet the requirement of increasingly complex roles, and to lead organizations in a constantly changing and virtualized world.
His coaching invites to pause and presence, breaking with the rhythm of the contemporary world. It oscillates between reflection and strategy, between openness to the environment and reflection on oneself. He also confronts his clients with their intentions and their sense of responsibility. He encourages creativity as a vehicle for meaning, drawing on the talents of his clients, and if they wish, through photography or writing.
Jean-Philippe coaches in French and English.
Education and Qualification
Master's in Coaching and Personal Development in Organizations (Paris2 – Panthéon-Assas)
Master's in Management Sciences (Paris1 – Panthéon-Sorbonne)
Diploma in Coaching and Mentoring (ILM – UK).
COF Certified (Cultural Orientation Framework, by Philippe Rosinski & Cy)
Rencontres Internationales de Photographie – Arles (Masterclasses with Lee Friedlander, Arnaud Claass, Pierre Gassmann etc..)
Contact Jean-Philippe GAUVRIT