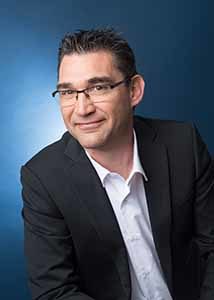 Johan is a certified coach with 9 years of experience in coaching executives and teams.
He combines a large experience in different industries, business environments and sports to come up with a pragmatic and empathetic approach.
His talent is quickly detecting the root cause. It helps the individuals and teams to set the awareness of the given situation.
Background and Experience
Born in Belgium, he developed his entrepreneurial skills at the age of 29 by starting a sales subsidiary for a large US-based telecom testing company.
He further developed himself by working as well in small/medium enterprises, emerging markets, national and international sales, customer service and HR.
His international routes (Europe) have given him a large level of expertise in cross-cultural environments.
As a HR executive he guided the subsidiary of a large multinational through different cultural shifts, mergers and acquisitions.
These experiences shaped his human factor and "the power of believes" to achieve goals.
He coaches in three languages (French, Dutch and English)
Experience as a Coach
After a large experience as an internal coach in a global energy company, Johan works mostly with individuals and teams on cultural shifts, performance and team trust through in depth communication and vulnerability.
As an organiser, coach and record holder of different record attempts in the skydiving sports, he fully integrates the aspects of urgency, self awareness, individual responsibility and team alignment to accomplish outstanding achievements.
Education and Qualifications
Professional Certified Coach (ICF)
Transformational Presence (ACTP program ICF)
Insights Discovery practitioner
Masterclass Team coaching (ACTP program ICF)
Sports trainer (Ministry of Youth and Sport France)
Trainer/Examiner of technical staff in Skydiving (French Skydiving Federation)
Master in Electronics (IHAM Mechelen/Belgium)
Contact Johan Van Eeckhout